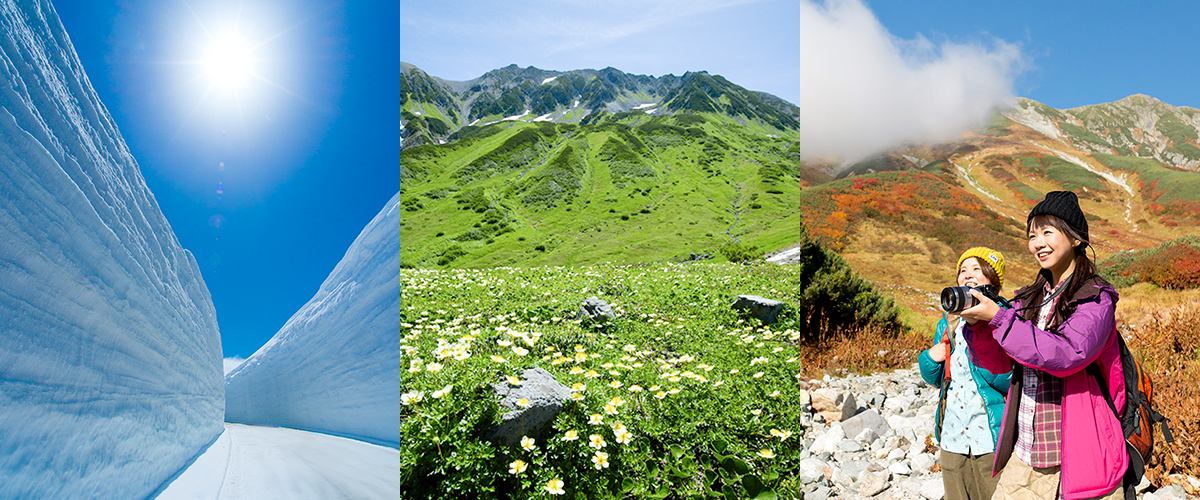 01
Photogenic scenery that changes through the hours and seasons
Tateyama Kurobe Alpine Route is full of photogenic scenery. The plateau stretches out as far as the eye can see, the sea of clouds is absolutely mystical, the view from the mountain peak is glorious, and the starry sky is so close that you can almost touch it. The reflection of the mountain and sky seen in the lakes is definitely worth taking a picture of. The plateau plants display their beauty from spring to summer, and take on vibrant reds and oranges in autumn. The winter scenery shines with a magic of its own, and is guaranteed to make for a wonderful picture.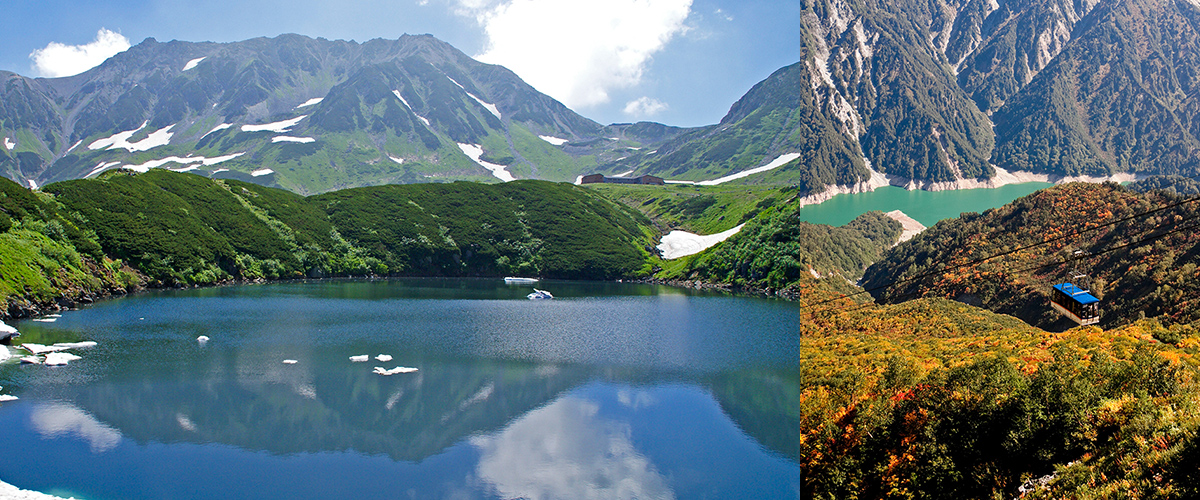 02
The best place for taking pictures
Tateyama Kurobe Alpine Route features a number of places that make for great pictures, some of which stand out from the crowd. One of these places is Mikurigaike, located right next to Hotel Tateyama. Do not end your trip before taking a picture of the upside-down reflection of Mt. Tateyama in the water. The boardwalk stretching over the Midagahara wetlands is a prime place to take pictures of the beautiful picturesque wetland scenery. We also recommend the view at the floodgates of Kurobe Dam, and from the ropeway connecting Kurobe-daira with Mt. Daikanbo.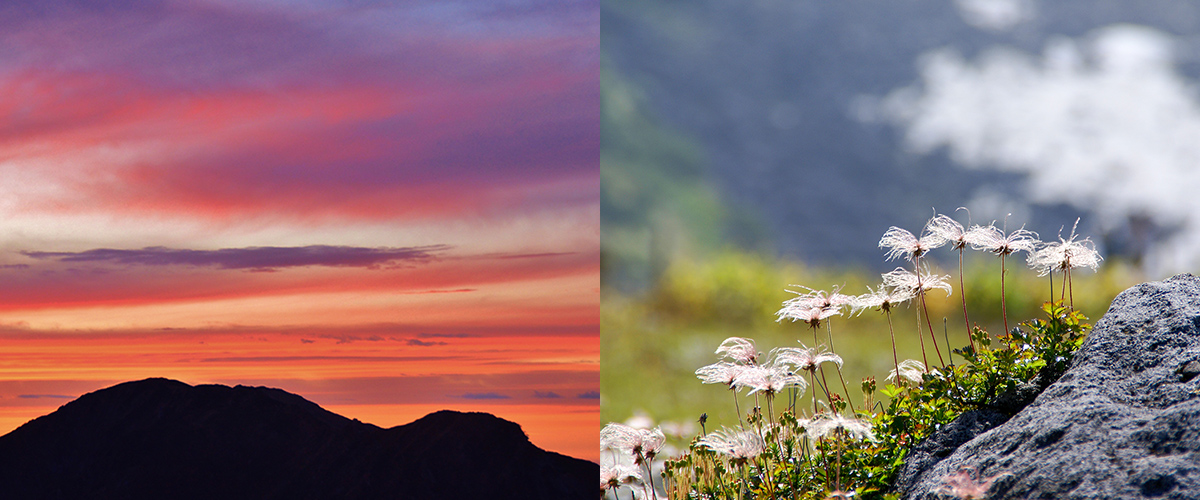 03
A whole new world seen through your camera lens
Look down to discover the sparkling morning dew and mist, the beauty of which makes for a great picture. Uncover the unique faces of plateau plants rustling by your feet and plants dyed in autumn colors simply by zooming in. Bright sunlight shines through the trees, illuminating the green and red leaves. Taking beautiful pictures from near or afar is as simple as hitting the shutter button.