Taking it Easy on Rainy Days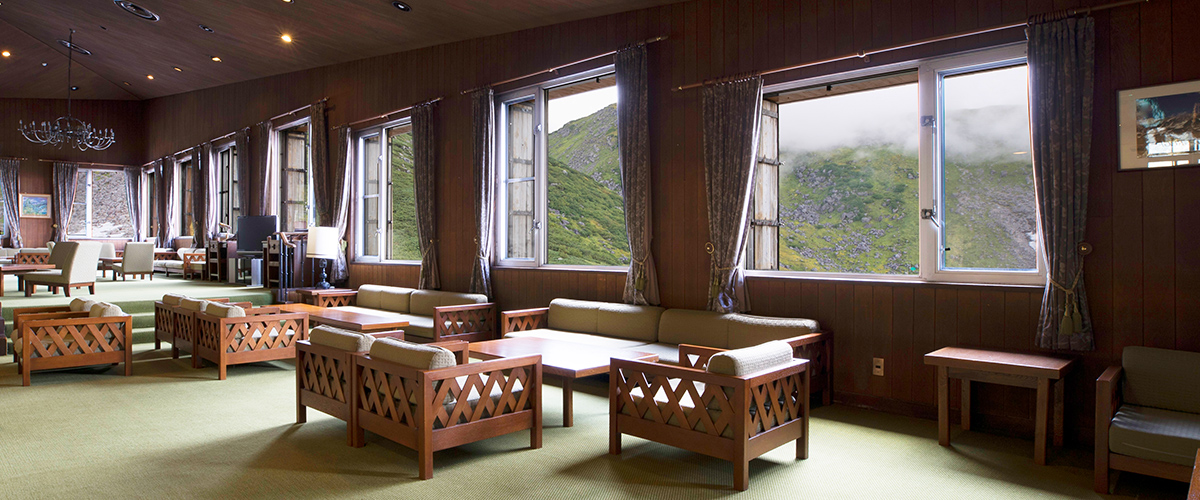 01
Lobby lounge
Enjoy the tranquility
In this mountain hotel, you will also find the luxury of "doing nothing."
Sometimes it is nice to make a trip with a fixed plan, but at other times it is nice to go on a trip in which you don't have to do anything at all, to make some extra room for your heart. On a day when it rains, for example, why not leave yourself to tranquility, let your heart become loose and unwind your stress. From windows in the lobby and lounge, you can behold the majesty of nature while relaxing and enjoying sweets and tea. Wherever you happen to sit, that seat is a special seat for you.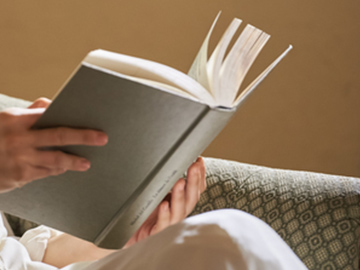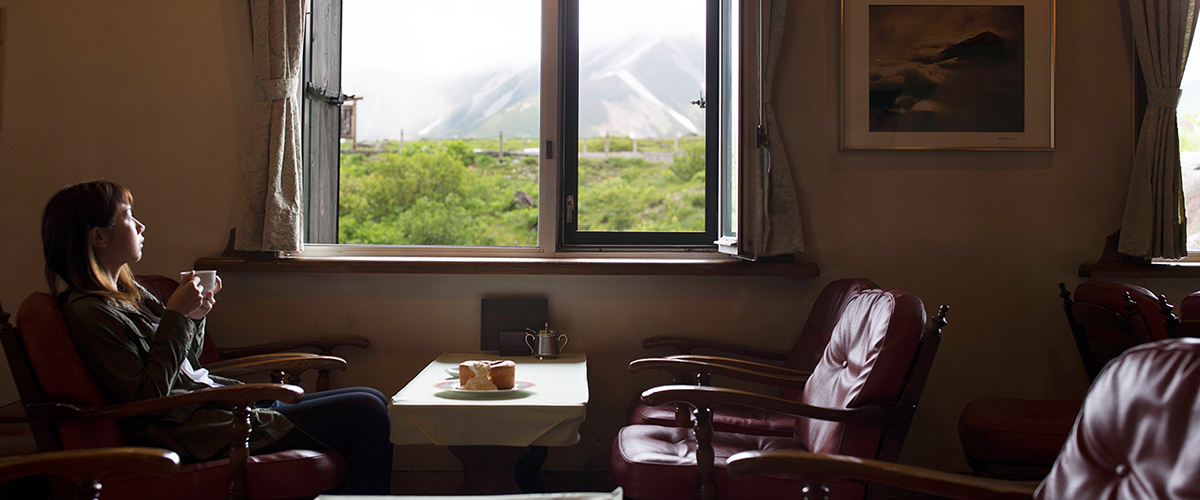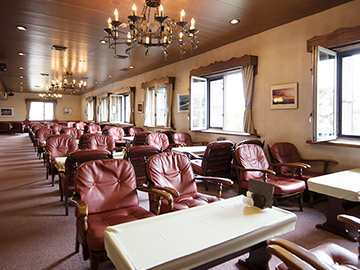 02
Café "Rindo"
Enjoy the tranquility
"I saw a lot of terrific views this year as well!"
People become happy when they hear this kind of thing. Indeed, whether it is with our loved ones, or with people we have just randomly met, talking about our memories of travel is a wonderful way to pass the time. At the "Rindo" tea lounge, we make our celebrated coffee using spring water from Tateyama, so please come and enjoy your teatime with us. If you end up passing a fulfilling time here, you may want to thank the rainy weather!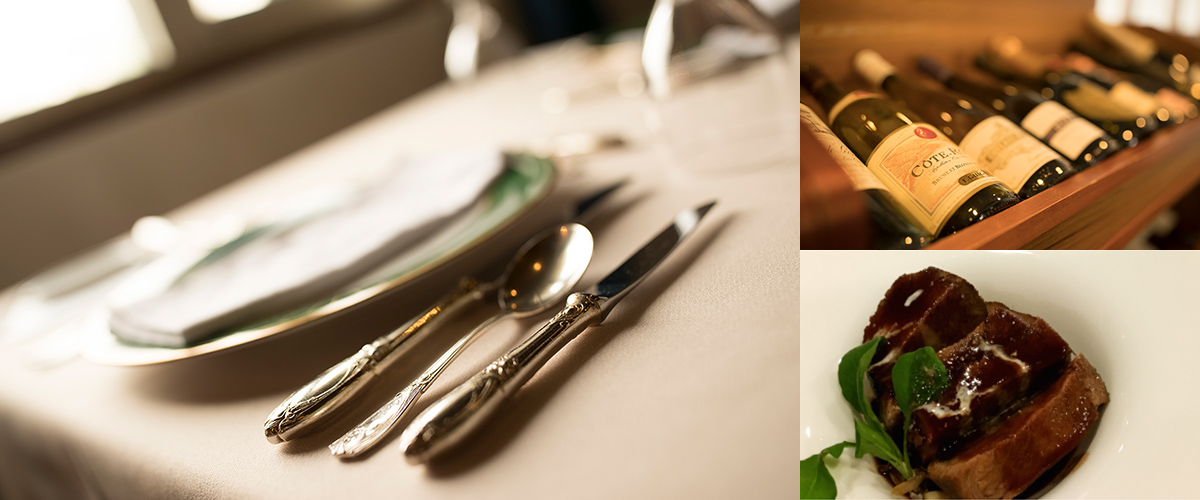 03
French Restaurant "Tsurugi" Japanese Restaurant "Tateyama"
Enjoy the conversations
Eating delicious food is one of the true pleasures of travelling. Our hotel offers authentic French cuisine at the Western restaurant "Tsurugi," and we also offer Japanese cuisine at the Japanese restaurant "Tateyama." In fact, there are visitors who return again and again just to eat this delicious cuisine! You are able to choose dining options that are suitable to the precious time you have spent, including full course meals, special menu items, and wine.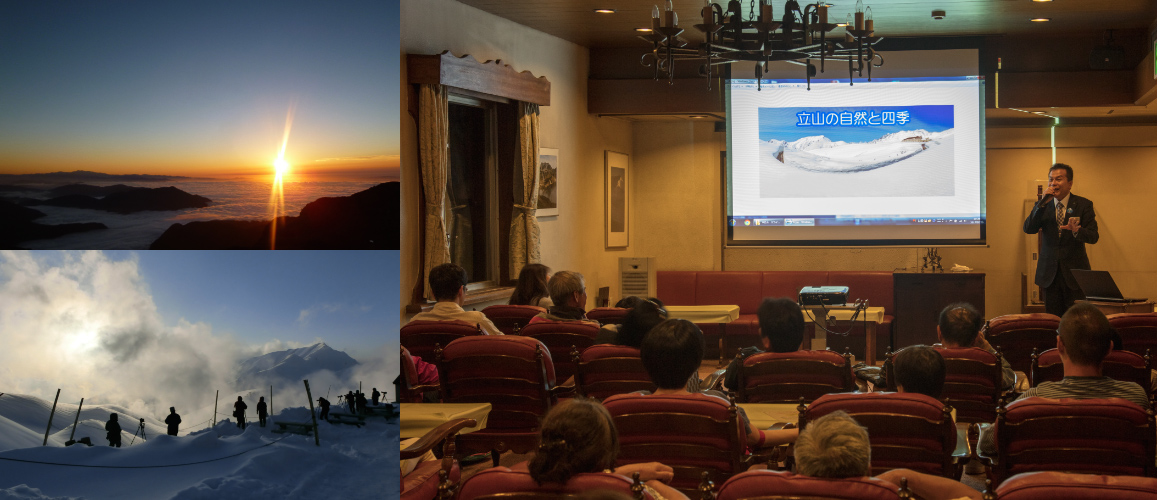 04
Slideshow
Enjoy new knowledge
We have also prepared a special slideshow, so you can still get a sense for the nature of Tateyama even on rainy days. The staff at our hotel are the biggest Tateyama Kurobe fans of all, so we are able to give you precious information concerning scenic spots, the severity of nature, and the tricks to capturing those touching moments. Deepen your knowledge, so that when you go back out on the trails, the scenery will shine even brighter for you.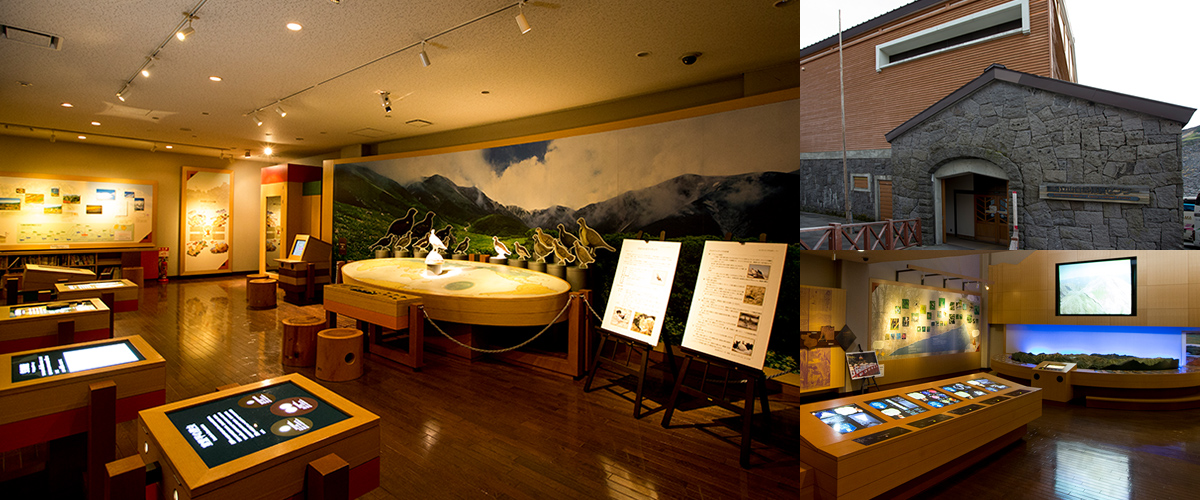 05
Tateyama Nature Conservation Center
Enjoy the depths of Tateyama
Right next to Murodo Terminal, you will find the Tateyama Nature Conservation Center, where you can learn about the nature and history of Tateyama. This center will introduce you to dynamic natural landscapes and alpine plants, as well as the rock ptarmigan. There are also explanations concerning the history of Tateyama mountain climbing and the Tateyama religious cult. The information displayed in the exhibitions is fun and easy to understand, so you can learn the real depths of Tateyama's charm and appeal. The center also offers information on the conditions in and around Murodo, so we recommend that you stop in prior to departing on any hikes. Finally, we offer a free nature observation tour led by a naturalist. To find out the days when the tour is offered, please visit the homepage of the Tateyama Nature Conservation Center.