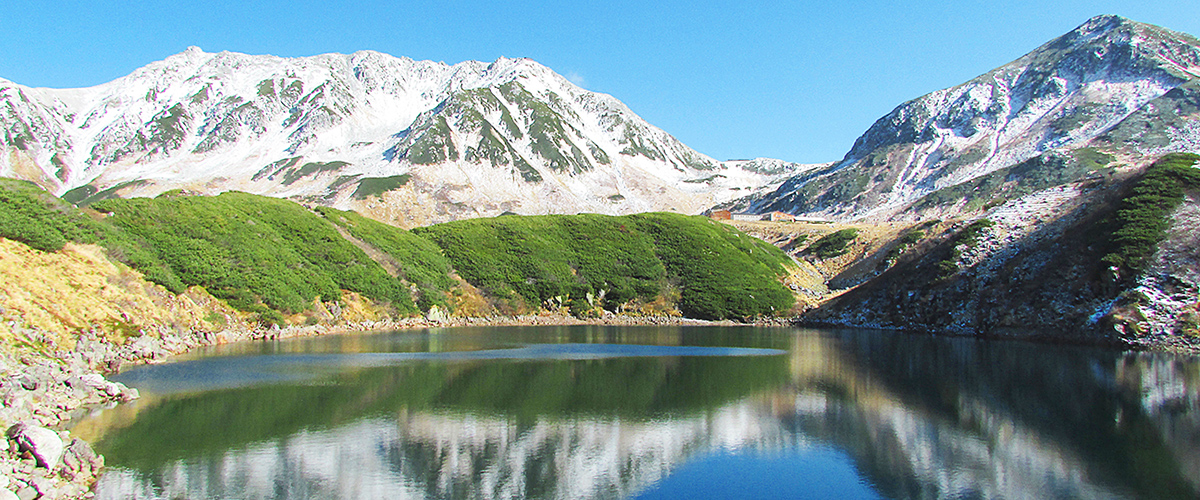 01
Mikurigaike Course is a beginner-friendly course
A number of walking paths and mountain climbing paths can be found around Hotel Tateyama. One of the most popular paths is the 600 meter lap Mikurigaike Course. It only takes 1 hour to complete even when walking slowly, and is on a relatively uniform path, making it easy for beginners. There is a wonderful view all year round, with the lake reflecting Mt. Tateyama and fresh greenery in the summer, sparkling magically when frozen in the winter, and reappearing with the melting snow in the spring. You can get a wide view of the Mt. Tateyama Mountain Range from the Mikurigaike viewing platform, so bring your camera along with you.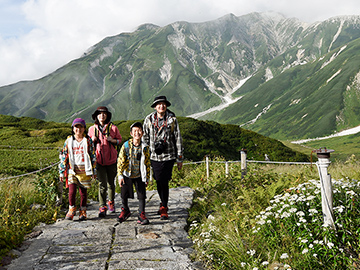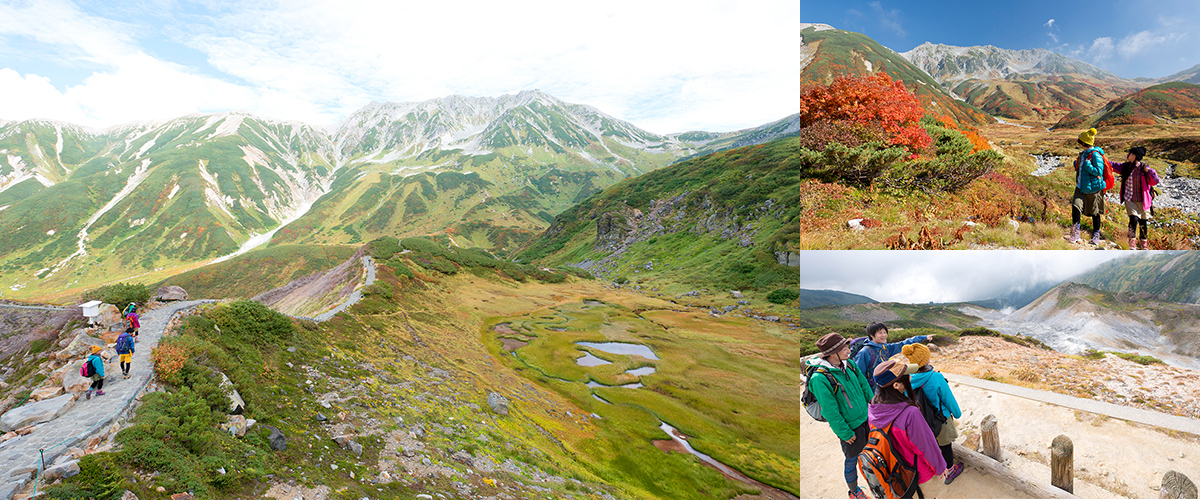 02
Jigokudani Course is a desolate course for intermediate climbers
If you are confident in your stamina and skill level, then try taking a walk on the Jigokudani Course. It is located north of Mikurigaike Course and takes 2 hours to complete. Travel down the steep stone hill from Mikurigaike Onsen to reach the desolate area of Jigokudani where smoke erupts at every corner. Make it through Jigokudani and continue on the course to reach Raichozawa. This area features mountain huts, and a vast and beautiful field of flowers in the summer. Make sure not to miss the iron oxide-filled Blood Lake or the Enmadai viewing platform.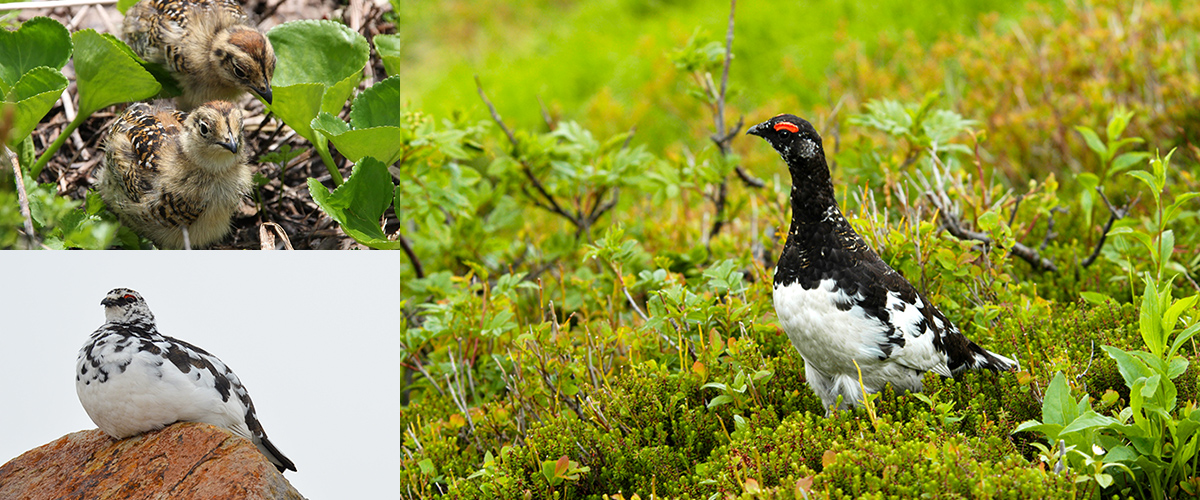 03
Watching the lovely Raicho (Ptarmigan) on your walk
Birdwatching is a fun activity to do on your walk, where you can catch a glimpse of the Raicho. The Raicho, an Ice Age relict, is the prefectural bird of Toyama is and one of Japan's natural monuments. Approximately 28 birds inhabit the Murodo area, making it one of the country's most densely populated areas for the Raicho. The birds are most often encountered during their mating season in mid-May to late June, where the males can be found guarding their territory along tall rocks and atop trees. You also have a good chance of encountering a Raicho in all of its beauty along on the rocks in the Mikurigaike area.