Spending Time at Murodo Terminal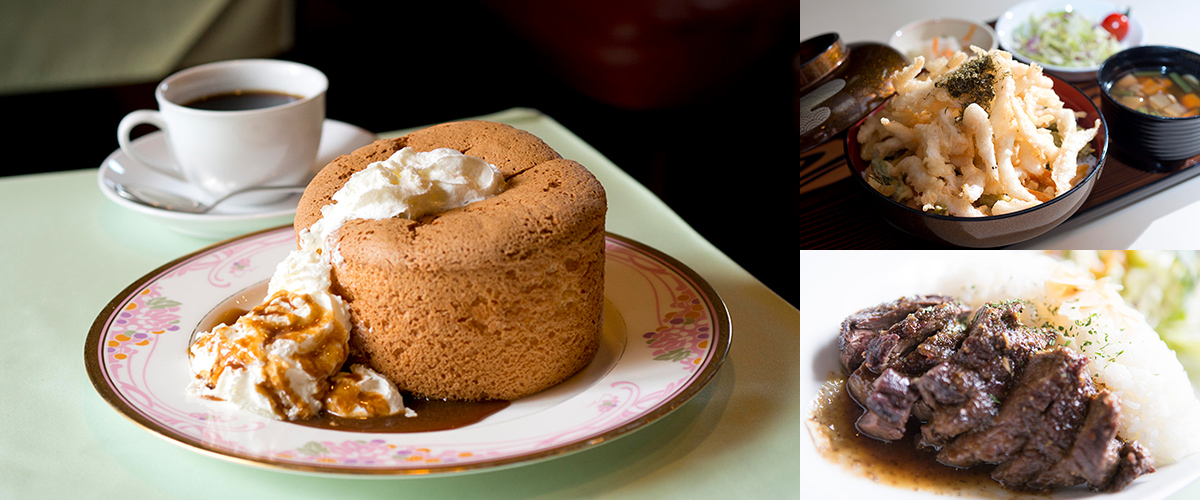 01
Enjoying Toyama delicacies in the restaurant & lounge
Tateyama Kurobe Alpine Route is Japan's highest station above sea level, and includes commercial facilities. Restaurant Tateyama serves bounty from the sea and ocean native to Toyama. Look forward to our chefs' expert cooking for lunch, including the fried glass shrimp set and the Toyama pork cutlet set. Cafe Rindo offers you a view of the Mt. Tateyama Mountain Range as you relax with tea and a confectionary. We recommend the popular cold brew coffee brewed with Tateyama Spring Water. The cafe also serves light food such as soba noodles and oyaki dumplings.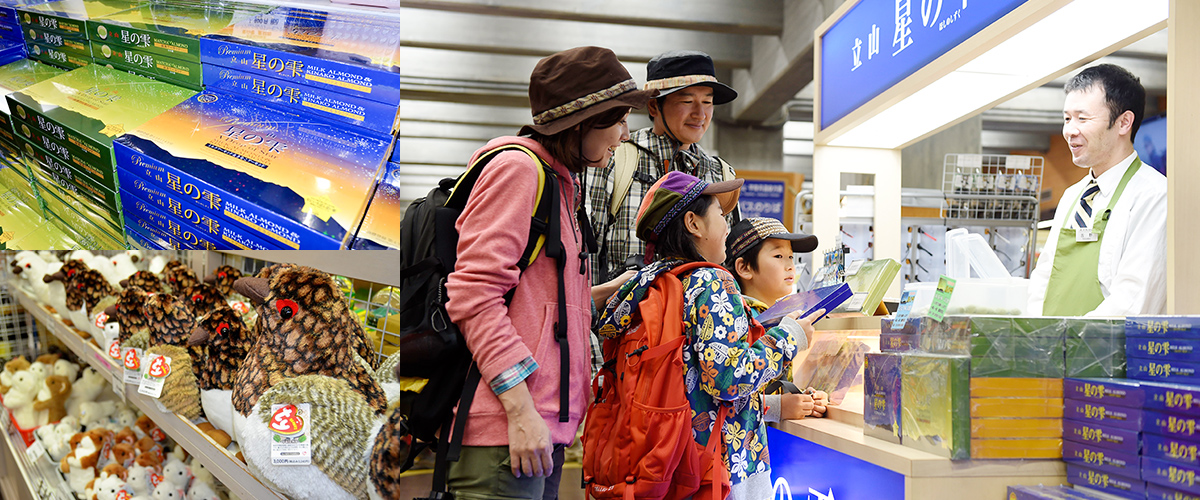 02
Picking a souvenir to put a smile on your special someone's face
The largest store on the Tateyama Kurobe Alpine Route can be found on the third floor of the station, and it is ideal for finding souvenirs. They sell a wide assortment of Toyama and Tateyama specialties, such as confectionary made from glass shrimp, Sassa-Narimasa-no-Kakushi local sake, salted black ink firefly squid and other processed marine products, and simple folk craft. There are also many exclusive products, such as Hotel Tateyama's original design t-shirts. Do not hesitate to buy something for your loved ones back home.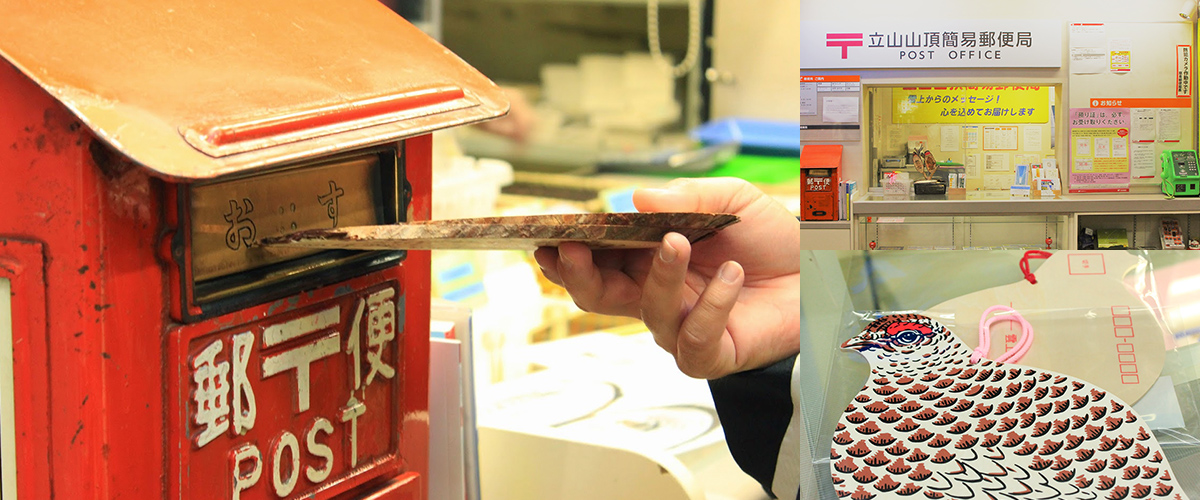 03
Sending news of your travels from the mountain post office
The Murodo Tourist Information Center offers pertinent information for your mountain trip, so stop by on your walk to learn how to improve your experience. You can also buy Tateyama Kurobe postcards in both paper and wood form from the Tateyama Mountain Top Branch Post Office. Postcards mailed from the post office will be stamped with a landscape postmark. Sending mail from atop the mountain is one of the many fun activities available on your trip.